For Immediate Release, August 3, 2022
Sat., Aug. 6, 9:00 am PDT and rebroadcast Tues., Aug. 9, 9:00 am PDT
https://enlightenedfilms.com/august-rally/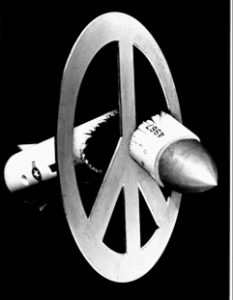 "MAKING
THE
UNTHINKABLE
IMPOSSIBLE"
Contacts: Marylia Kelley, Tri-Valley CAREs, Livermore; cell, 925-255-3585, [email protected]
Jackie Cabasso, Western States Legal Foundation; cell 510-306-0119, [email protected]
Grace Morizawa, Asian Americans for Peace and Justice; cell, 510-289-1285, [email protected]
WHAT: "Making the Unthinkable Impossible" a rally filmed at the gates of the Livermore Nuclear Weapons Lab and beyond. Speakers include a former Pentagon war planner, a Russian physicist-engineer joining virtually from St. Petersburg, a survivor of the Nagasaki bomb, and more (short bios follow). Program highlights include up-to-the-minute nuclear weapons reports at the gates of the Lab and key experts and advocates drawing important connections from the first atomic bomb used in war to the urgent nuclear challenges of our day.
WHEN: Hiroshima Day, Saturday, August 6, beginning at 9 am Pacific Time. Nagasaki Day, Tuesday, August 9, beginning at 9 am Pacific Time.
WHERE: The in-person segment of the rally will be filmed at the West Gate of the Livermore Nuclear Weapons Laboratory. Other segments will be filmed remotely. The rally will be viewed virtually (due to Covid/Omicron) at https://enlightenedfilms.com/august-rally/ The footage will be archived.
WHY/BACKGROUND: During the 1980s fear of nuclear war was on most everyone's mind. Then, when the Cold War appeared to end, many people breathed a sigh of relief, believing that the danger of nuclear war had vanished. But the U.S. nuclear weapons juggernaut rolled on, substantially unchanged, and the Livermore Lab continues to develop new and modified nuclear warheads to this day. Now, with Russia's illegal war of aggression on Ukraine, which could eventually draw the militaries of the U.S., its NATO allies and Russia into direct conflict, and Russia's repeated threats to use nuclear weapons, the specter of nuclear war has risen to the highest level since the 1962 Cuban Missile Crisis. Nuclear weapons are back on the public radar. Now, on this 77th anniversary of the use of atomic bombs in war, we act in this historical moment to mobilize for the abolition of all such weapons.
Rally speakers will help the public understand why action is urgently needed now to change the course of nuclear policy locally, nationally, and globally. Positive alternatives, including actions for the abolition of nuclear weapons, will also be highlighted.
Brief bios for event speakers and musicians
For journalists: A limited number of advance interviews are available. Email [email protected] Select footage can be available on Fri., Aug. 5. Email [email protected] or call (415) 450-5530
Daniel Ellsberg speaks on U.S. nuclear policy and war planning. He is perhaps best known as the whistleblower who released "The Pentagon Papers" to hasten an end to the war in Vietnam. Ellsberg was an analyst at RAND Corp. and a consultant to the Defense Dept. Ellsberg's acclaimed autobiography is titled, Doomsday Machine: Confessions of a Nuclear War Planner. He recently released papers detailing the 1958 risk of nuclear war over Taiwan.
Nobuaki Hanaoka is a Hibakusha and the rally's special guest speaker. Hanaoka was an infant when the bomb fell on Nagasaki on August 9, 1945. His mother and sister died from illnesses linked to radiation poisoning and his brother died at age 39 from premature aging associated with fallout from the bomb. Rev. Hanaoka is a retired minister in the United Methodist Church who came to the U.S. following seminary training in Japan.
Marylia Kelley addresses Livermore Lab's role in developing new nuclear warheads, and speaks from the Livermore Lab's West Gate. She is Executive Director at the Livermore-based Tri-Valley CAREs and brings nearly 40 years of research, writing and facilitating public participation in nuclear policy decisions. Kelley has testified before the House Armed Services Committee of the U.S. Congress and the California Legislature, among other deliberative bodies.
Oleg Bodrov is an engineer-physicist and graduate of the Leningrad Polytechnic University. After visiting the site of the Chernobyl nuclear disaster, he left his position in the nuclear industry and became an environmentalist and safe energy specialist. Bodrov serves as Coordinator for the Northwest Russia Peace movement He lives in St. Petersburg, Russia. His father-in-law is from Mariupol, Ukraine.
Mari Inoue is an attorney and co-founder of the Manhattan Project for a Nuclear-Free World, a grassroots group in New York City. She is a longtime leader in grassroots movements to educate policymakers and elected officials on nuclear weapons and nuclear energy's costs, risks, and humanitarian consequences.
Sara Shor is the Organizing Director at GreenFaith, a global multi-faith climate justice organization. Previously she served as US Campaigns Director at 350.org. Shor has played a leadership role during the last 15 years in climate, food, and environmental justice campaigns in Washington, DC, Ohio, and California.
Tova Fuller, MD, PhD, serves as the board Vice-President at San Francisco Bay Area Physicians for Social Responsibility and Chairs the group's Nuclear Weapons Abolition committee. She also serves on PSR's national board of directors and conducts advocacy on the twin existential threats of climate change and nuclear proliferation. Fuller is an Assistant Clinical Professor in the Department of Psychiatry at UCSF.
Benjamin Mertz is a composer, performer, and song leader who specializes in music of the Black Spiritual tradition. He leads music at benefit concerts, vigils, protests, sacred services, and workshops. When not performing, he writes and speaks on issues of racial and economic justice and Black History. Mertz's most recent album of Black Spiritual music is called "Climbing Up the Mountain."
Emma's Revolution is comprised of singer-songwriters Pat Humphries and Sandy O. The globally popular duo has been performing socially relevant music for more than 20 years. Among the group's awards, Emma's Revolution won the John Lennon Songwriting Grand Prize and received the first Phil Ochs Award.
Patricia St. Onge, a Six Nations/Haudenosaune and Quebecois, offers the land blessing at the Livermore Lab West Gate. She is a Partner in Seven Generations Consulting, specializing in all aspects of community organizing for social change.
Wilson Riles, Jr. provides the rally's welcome. Riles is a politician and community activist who served as a member on the Oakland City Council from 1979 to 1992. He was a leader in the anti-apartheid movement as well as in the Oakland nuclear free zone ordinance. Riles serves on the board of directors for the Oakland-based Western States Legal Foundation.
Andrew Kodama emcees the rally, introducing speakers from the West Gate at Livermore Lab as well as those who are being recorded from locations ranging from California to New York to Russia. He is the Executive Director at the Mt. Diablo Peace & Justice Center in Contra Costa County.
###