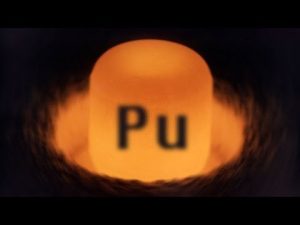 After months of waiting for a decision, the federal judge in our case (filed by Tri-Valley CAREs, the Gullah/Geechee Sea Island Coalition, Savannah River Site Watch and Nuclear Watch New Mexico) against the U.S. Energy Department has denied the defendant's motions seeking to have our complaint dismissed. And rightfully so!
South Carolina Federal District Court Judge Mary Geiger Lewis rejected the Agency's arguments the our claims lacked standing (meaning a legal reason to sue) and that we "failed to state a valid claim" in our lawsuit contesting the agency's decision to forgo a full Programmatic Environmental Impact Statement of its plans to produce 80 plutonium bomb cores per year at two sites (Los Alamos National Laboratory and Savannah River Site) under the National Environmental Policy Act.
Tri-Valley CAREs involvement in the case stems not just from our collective agreement that a programmatic environmental review is needed for all of members of the public to analyze this significant government action that has the potential to have significant effects on the environment around Los Alamos and Savannah River, but also because the existing NEPA review leaves out detailed analyses of the associated plutonium pit production support work that will take place at Livermore Lab and other sites.
We are thrilled that the court ruled in our favor and that this landmark environmental case can now proceed toward a final decision. What's at stake in our litigation is nothing less than the question of whether the federal government will be allowed to run roughshod over affected communities like Livermore and others all across the country. Now that the case can proceed on the merits of the arguments, rather than procedural pitfalls, we believe that the court is likely to agree that the nuclear security agency must do a full environmental review and hold public hearings at all affected locations.
The attorney representing the plaintiffs groups stated, "We were able to defeat yet another attempt to use standing as a weapon to keep members of the public out of the government's decision-making process," said Leslie Lenhardt, senior managing attorney with the South Carolina Environmental Law Project.
Check out the Judges Ruling here…
Check out our joint press release here…