January 22 marks the first anniversary of the entry into force of the Treaty on the Prohibition of Nuclear Weapons. Fifty-nine states parties have ratified the TPNW to date, with Peru becoming the most recent country to do so in December.
In Livermore, we will celebrate the TPNW one day in advance of its anniversary, on Friday, January 21 from 9 AM to 10 AM at the Livermore Lab West Gate.
Here is where you come in: We have lots of 8-foot banners to hold in the lawn area in front of the nuclear weapons lab where workers and others can read the positive messages. Can you help hold one of them to support the treaty?
Please see our flyer below with TPNW event details, including safety protocols.
Then scroll to see the banners. Which would you like to hold? Email your first and second choice to [email protected] and we will have your banner ready for you! Or, come at 9 am to hold any one of them.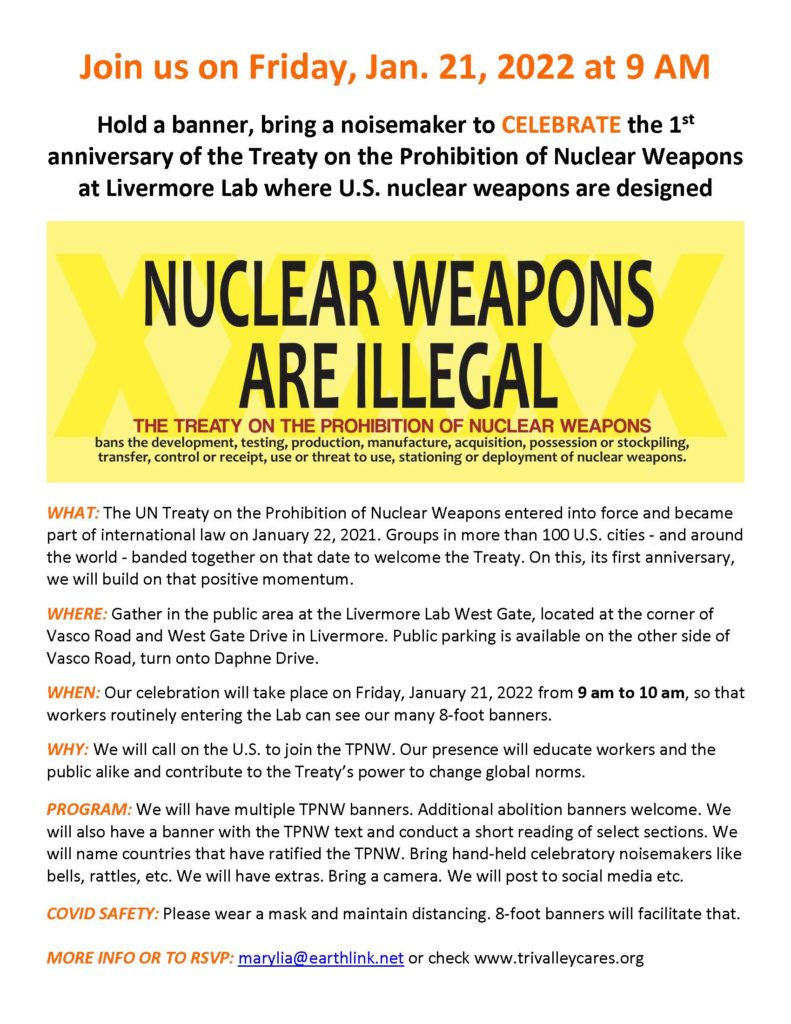 THE BANNERS
Nuclear weapons are illegal (TPNW) 3 feet by 8 feet:

Dr. Martin Luther King, Jr. on nuclear weapons 3 feet by 8 feet:

U.S. – Join the TPNW 3 feet by 8 feet:

Text of the TPNW 5 feet by 3 feet: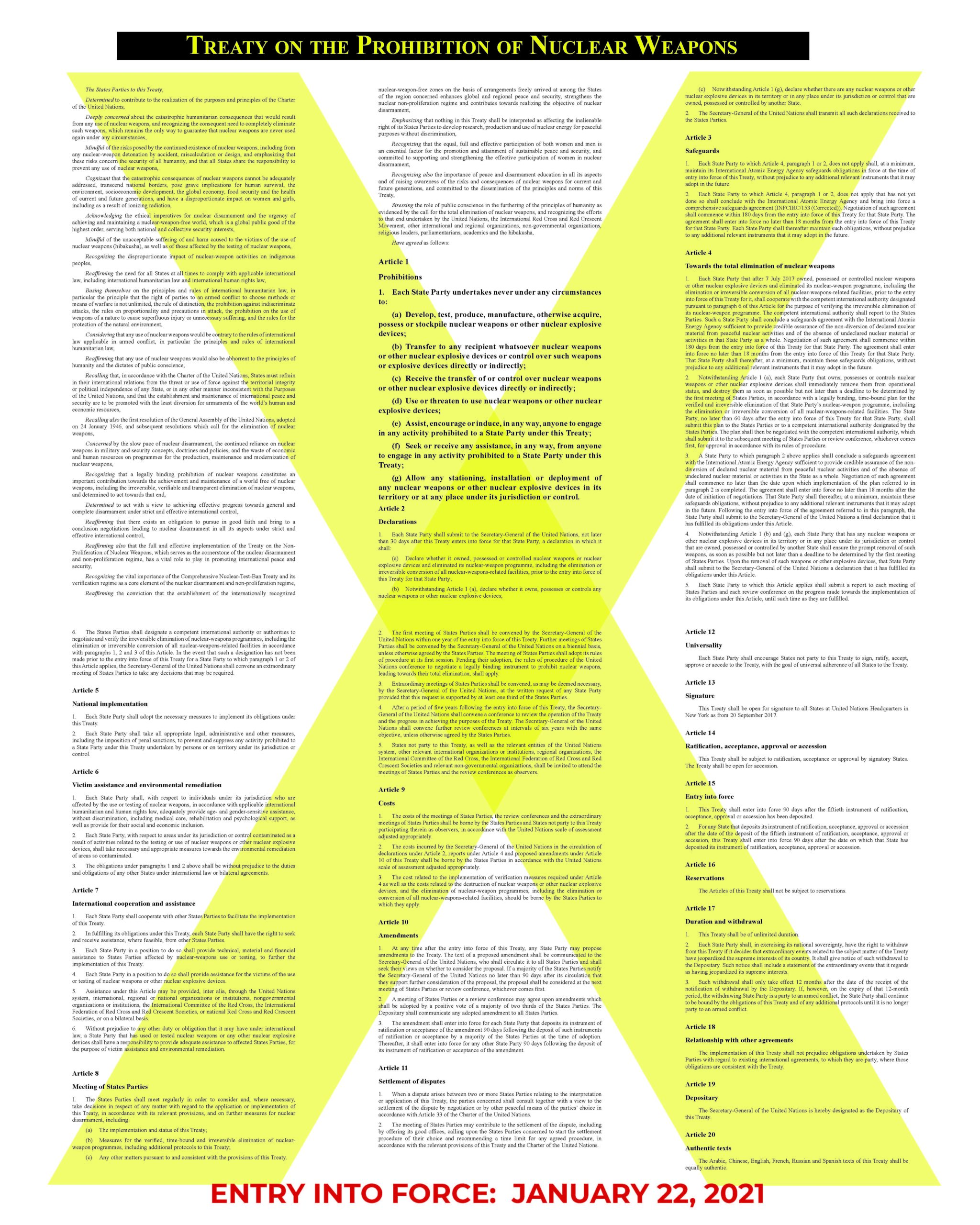 BTW, if you are reading this e-newsletter from afar and cannot come to Livermore, check the ICAN calendar/map tool to find an event near you. Many groups across the country (and beyond) are celebrating the TPNW's first anniversary with banner holdings at nuclear facilities and other sites, bell ringing, vigils, flyer postings around campuses and other locations, zoom events and more. Additional events are being added daily. Click here for a calendar of events.