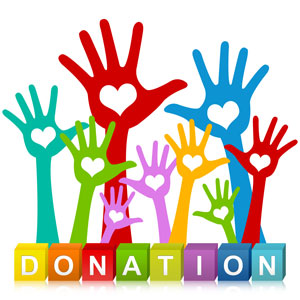 Dear members and friends,
Every day is a good day to stop nuclear bombs, but now is a particularly crucial time to support Tri-Valley CAREs' work to abolish nuclear weapons globally and address the health and environmental harms that occur with nuclear development.
To commemorate the U.S. atomic bombings of Hiroshima and Nagasaki, and lift up the voices of the Hibakusha and other radiation survivors, Tri-Valley CAREs and allied groups are working mightily to put the final touches on a powerful program.
On August 6, and again on August 9, we will bring you a virtual rally featuring nuclear analyst and whistleblower Daniel Ellsberg, Nagasaki A-bomb survivor Nobu Hanaoka, and an amazing line-up of speakers and musicians dedicated to the abolition of nuclear weapons.
Our "save the date" flyer is at http://www.trivalleycares.org/new/Save-the-Date-Aug-6-and-9-2021-FNL.pdf. Further, as a member and friend, you will soon receive the full rally program and links.
Tri-Valley CAREs also speaks truth to power with federal lawsuits to protect our environment.
Tri-Valley CAREs and allied groups filed litigation this summer to force the U.S. Department of Energy (DOE) to analyze the pollution that will happen nationwide because of the agency's plan to manufacture plutonium bomb cores, or pits, at two sites – while also involving seven additional sites including Livermore Lab, which is developing the warhead (W87-1) that would require the new pits.
If we win the lawsuit, the government won't be able to move full-speed-ahead with its plan to manufacture 80 or more plutonium pits every year. Instead, the DOE will have to undertake the program-wide environmental analysis that is at the heart of our litigation. And, importantly, DOE would be forced also to hold public hearings across the country.
You can find more at
http://trivalleycares.org/new/Groups-File-Lawsuit-Over-Plutonium-Bomb-Core-Production.html. And, while you are on our website, cruise by our Press Room and see TVC "in the news" for local and national media coverage of the litigation.
As a unique organization, located at the place new warheads are being designed (Livermore Lab), we are building a strong grassroots movement to challenge the money that enables the weapons.
Here, too, Tri-Valley CAREs is seeing some success: the Biden administration's fiscal 2022 budget request has just run into a sharp scalpel in the House appropriations subcommittee that has first crack at "marking up" the nuclear weapons numbers.
The House appropriations subcommittee zeroed out all funding for a new sea-launched cruise missile warhead (called the W80-Alt-SLCM, a Livermore Lab design). Further, the subcommittee refused to allot any funds to keep the last megaton-class nuclear bomb in the stockpile (called the B83, another Livermore Lab design). Finally, the subcommittee cut back the funds for development of a new strategic submarine launched warhead (called the W93, no lead lab assigned yet).
I am reminded of the poet Robert Frost, who wrote, "… I have promises to keep, And miles to go before I sleep, And miles to go before I sleep." We here at Tri-Valley CAREs likewise have miles to go and promises to keep.
We will stay on the congressional budget processes and continue our strong advocacy to cut all funding for new warheads and bombs.
We will continue to stand with the Hibakusha and others worldwide to lift up the United Nations' Treaty on the Prohibition of Nuclear Weapons alongside other measures to eliminate these horrific weapons – no exceptions!
And, we will pursue our plutonium litigation in the coming days and months; always demanding greater openness, public involvement, and environmental justice for all communities, like ours, downwind and downstream of nuclear weapons and other polluting industries.
This is the journey. We invite you to join us.
Your tax-deductible contribution now – in any amount right for you – is essential to our success.
If you would like to donate by credit card, click DONATE, and you will have a choice to use either Network for Good or PayPal. You may choose a one-time gift – or set up a regular giving amount. Whichever you choose, please know we honor your generosity!
If you prefer to donate by check, send it to our office at: 4049 First Street, Suite 243, Livermore, CA 94551. Your check in any amount will be appreciated – and put to good use!
Thank you for everything that you do to promote peace, justice and a healthy environment for all.
Peace,
Marylia Kelley
Executive Director,
Tri-Valley CAREs
---